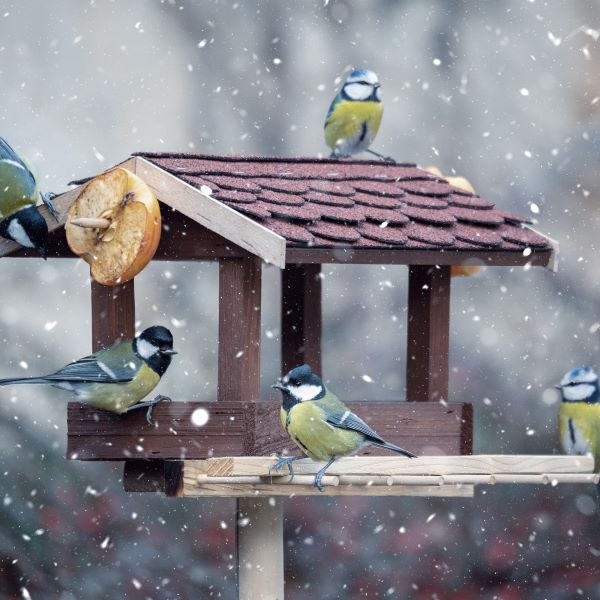 Gardening in January
Happy New Year! January is a great time to start planning your garden, whether you are a seasoned gardener looking for a bit of inspiration or a total beginner please come in to store and chat to our plant experts Rosie and Nicola, their infectious enthusiasm for all things planty will get you thinking. We still have plants in store and as soon as the ground is soft enough, they would love to get their roots in some fresh soil getting a head start for putting on a good show in your garden later this year. Here are our top jobs for this month:
Ornamental Garden Jobs & Flower Borders:
Plan cut flowers / annuals for the border.

Check protective fleece is still covering tender plants.

Avoid walking on waterlogged soil in the borders, it causes compaction of the soil and plants don't like that.

Sow sweet peas and protect in a sunny greenhouse or cold frame.

Mulch borders not finished in autumn
Vegetable Garden Jobs:
Plan this year's crop rotation to avoid growing the same in each bed. This helps protect from disease.

Remove one third of the oldest stems of blackcurrants at ground level to encourage new growth.

Start chitting seed potatoes.

Remove weak growth on apples and pears pruning by a third.
Other Jobs:
Plan your 2022 Garden. www.rhs.org.uk

Keep bird feeders topped up with food and clean with regular washing.

Bird baths need fresh water for bathing and drinking plus sparrow pool parties are great fun to watch.

Check birdboxes are clean and in good order as some robins start nesting if we have a warm January.

Register online for RSPB's Big Garden Birdwatch 28 to 30 January 2022 www.rspb.org.uk
Top Products for January Gardening