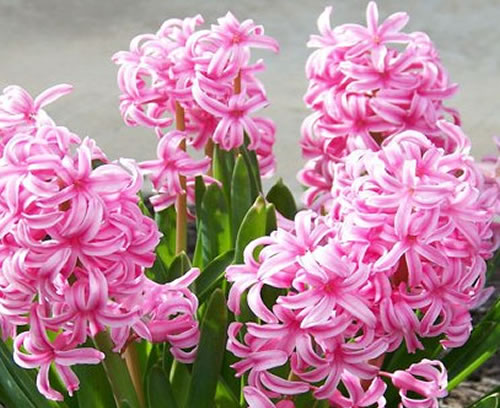 It may be too soon to talk about Christmas, but not if you plan on enjoying beautiful Hyacinths during the festive period. Our Garden Centre team have created a step by step guide on growing Hyacinths...
How to plant prepared hyacinths
Half fill your pot/bowl with moist bulb fibre and then put a bulb in gently (if you have sensitive skin, wear washing up gloves when handling the bulbs as they release tiny, needle-shape crystals, which can irritate the skin). Then top up with moist bulb fibre, leaving part of the neck showing.
Put the bulb container in a cool, dark frost-free place such as a garage or shed for about ten weeks to allow the roots to grow. Maybe even inside a black polythene bag. If you are growing more than one variety, label with its name and/or colour to prevent mixing different shades together.
Check bulbs regularly and water if the compost feels dry.
When shoots appear, wait until they are about 5cm (2in) high, bring them out into light and start with a gentle heat.
Because individual bulbs can grow at different rates, a suggestion may be to grow individually and subsequently choose 3 at the same growth level.
Grow Narcissus 'Paperwhite' the same way, however, bring it out of the dark and put on a sunny window sill as soon as the buds appear. Otherwise, the stems will become long and lanky. Aftercare
Keep compost moist.
After flowering, bulbs will be exhausted and are best thrown away. You could add them to your compost heap, but make sure you chop them up finely.