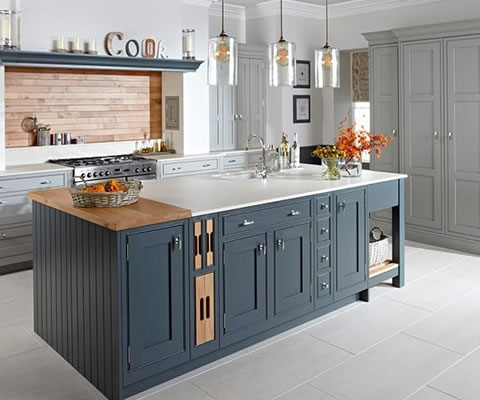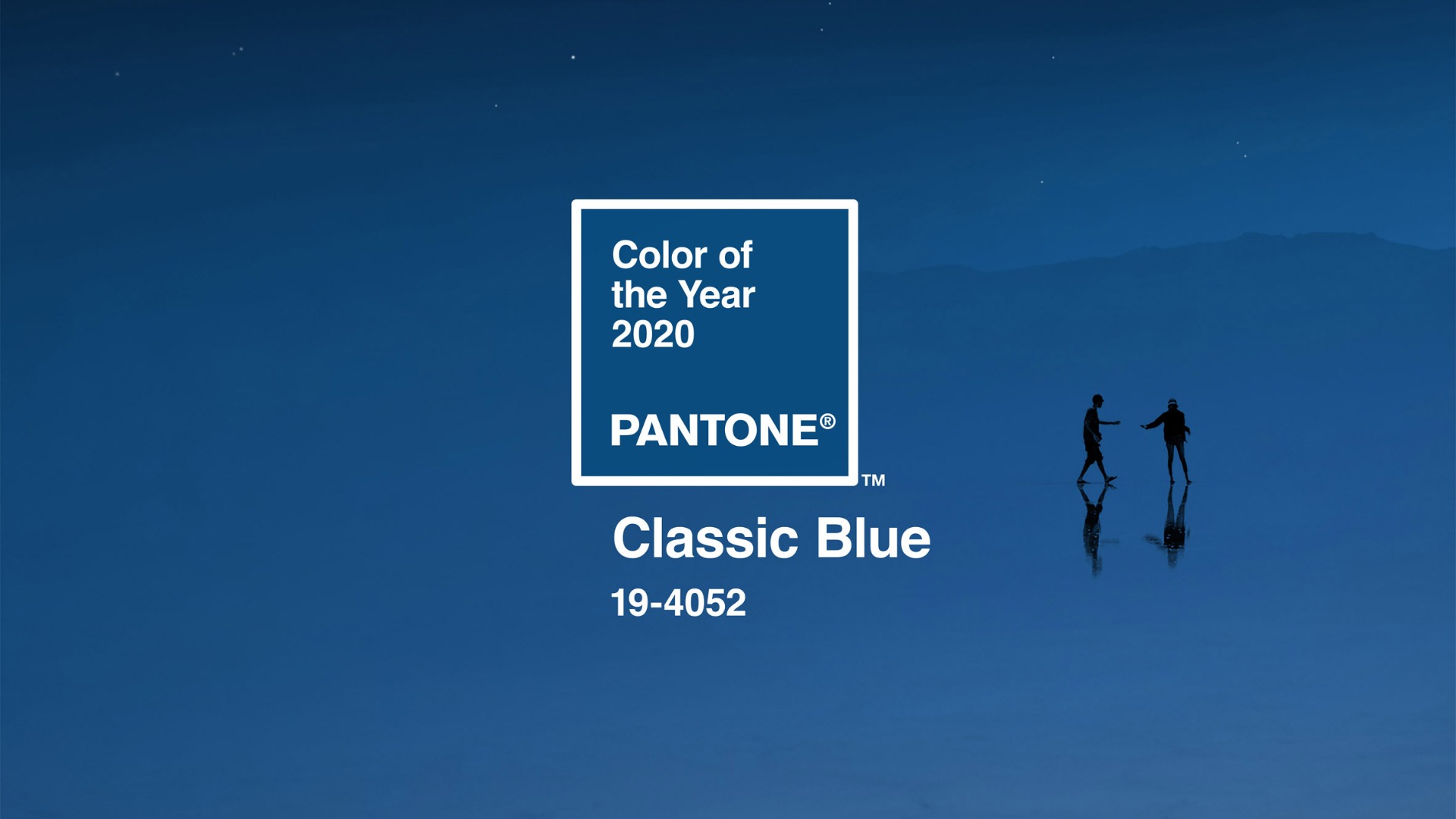 Pantone announced its colour of the year 2020 as Classic Blue and it'd certainly inspired people to be bolder with colour in their home. "Classic Blue injects creative confidence into interiors, transforming a space through unique color combinations and tonal statements. " according to the Pantone Website.
Whilst everyone is seeking comfort and safety in their homes, blue is ideal to add to your living space. The colour blue instils ideas of tranquillity and cleanliness. A strong shade like electric blue can add a strong sense of energy to a room whilst using baby blue can make a room feel calmer and more tranquil. The possibilities are endless, here we offer some examples of how you can incorporate blue into your home.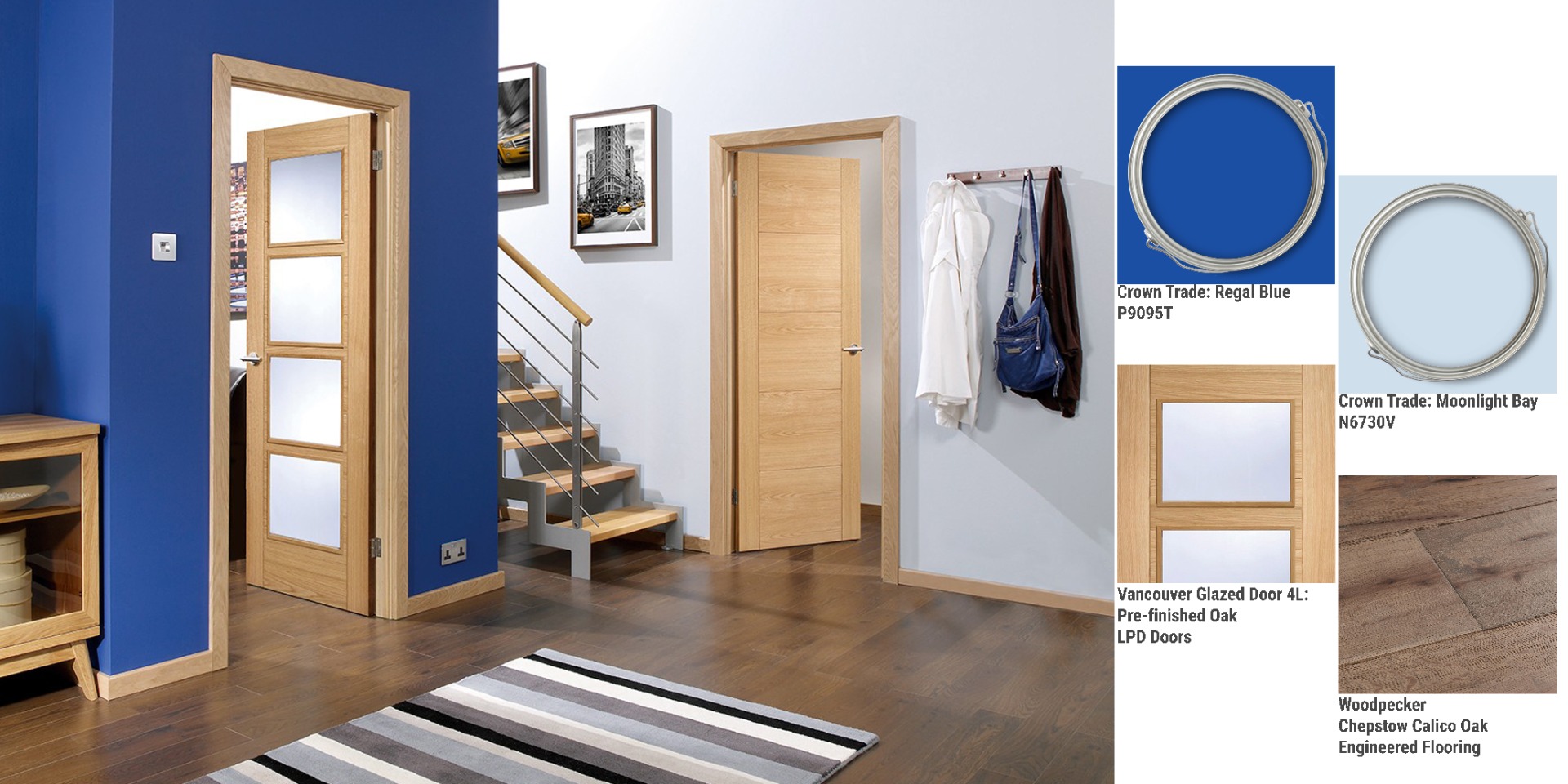 Try introducing colour into your home from the minute you walk in the door with a statement hallway. Keeping floors, doors and trimmings natural creates harmony and an array of warm, soothing shades to greet you as you get home from a hard day. We recommend creating a statement wall using Crown Trade Regal Blue which will create a bold impact and complimenting it with Moonlight Bay, a more powder blue shade, which provides tranquillity and the illusion of space.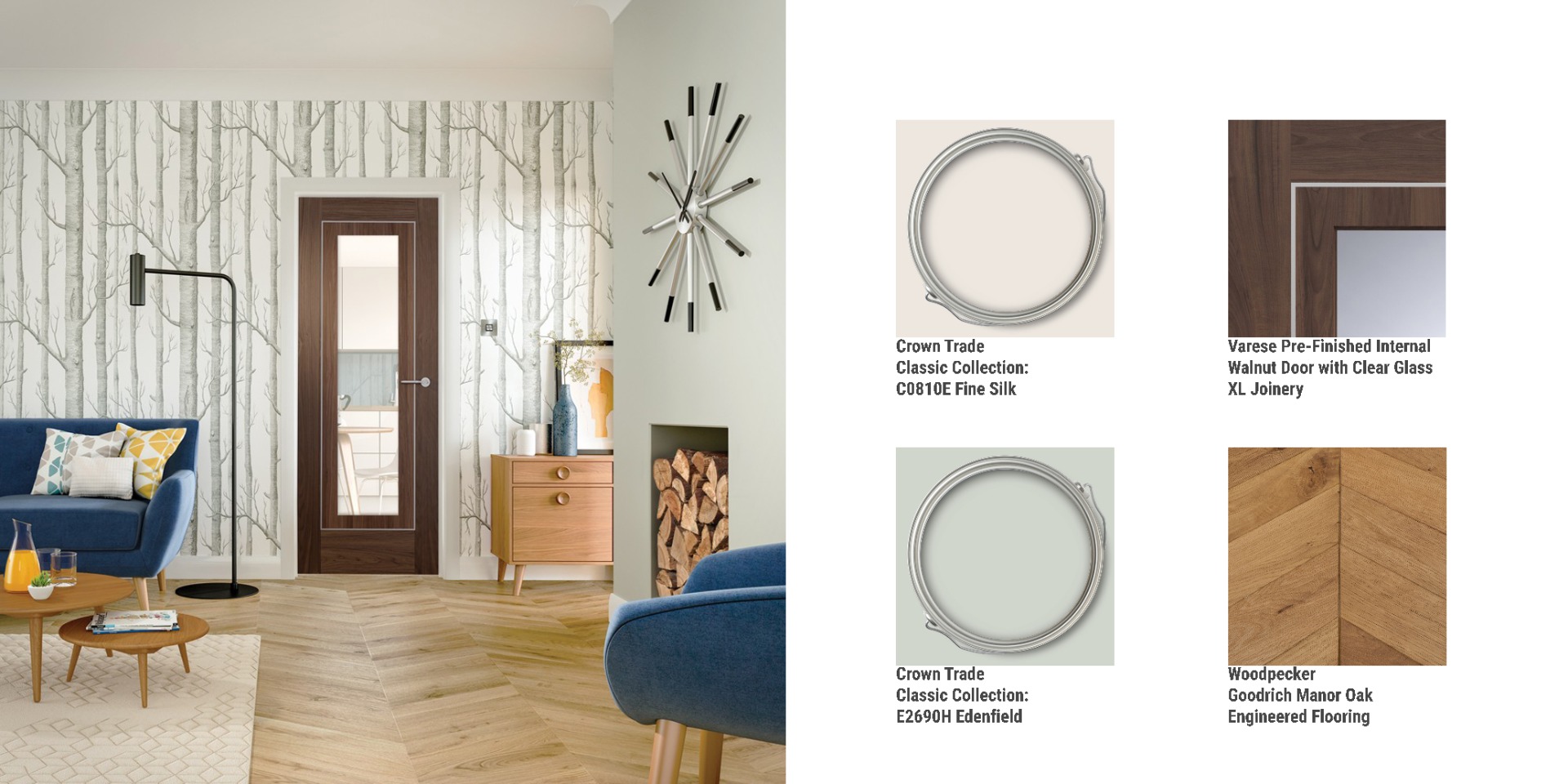 Classic blue tones take on distinct appearances when applied to different materials such as soft furnishings and home accessories. If you are looking to keep your walls more subtle and introduce blue in other ways using furniture and soft furnishings, we recommend using colours that enhance your furniture choices and add some warmth to the room.
See our recommendations to introduce complimentary colours to your living space. If you don't have a stove, adding a stack of logs into the space can create a feature in your room. Mix classic colours, style and textures to achieve a warm eclectic living space that is personal to you.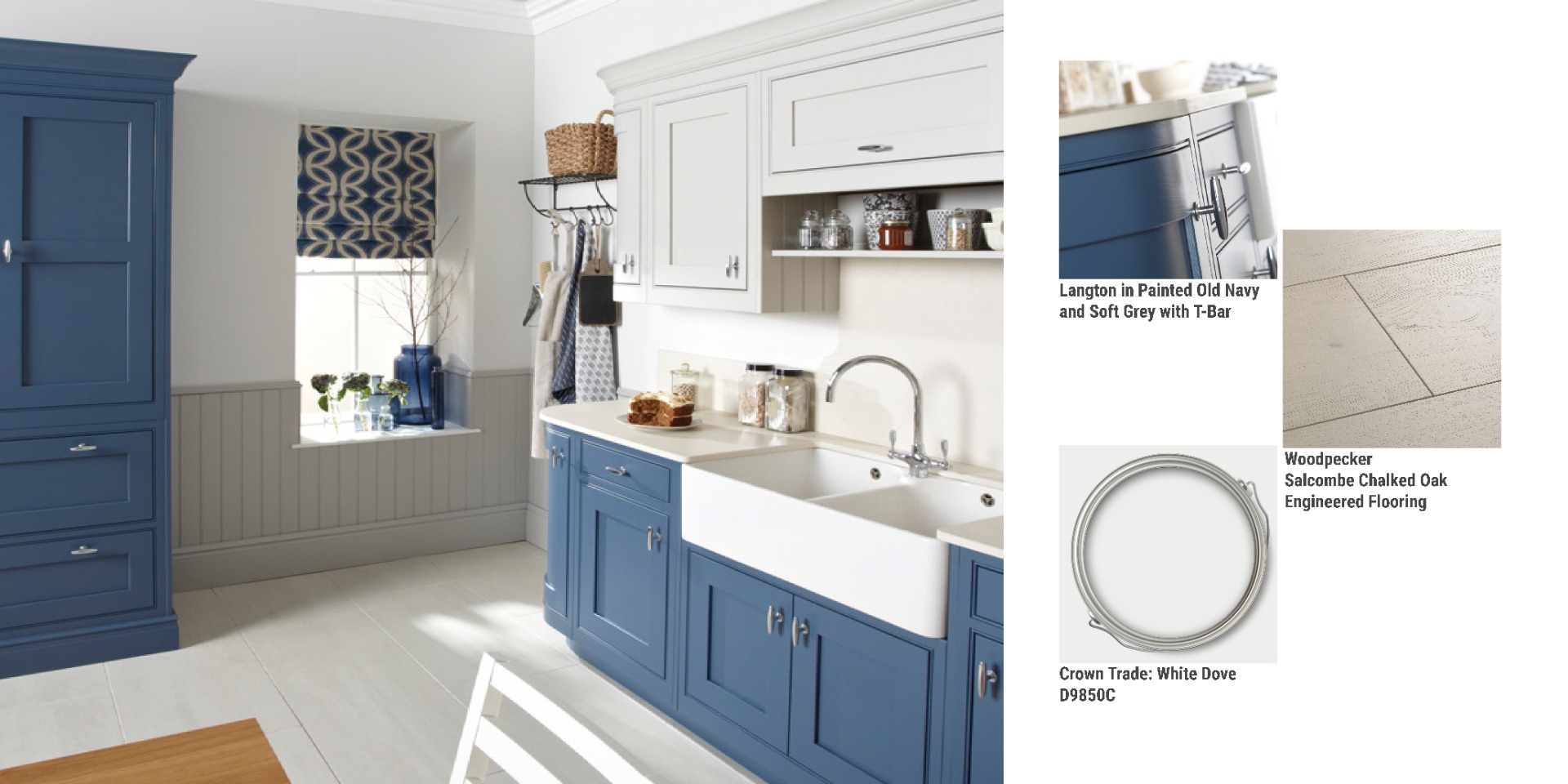 Kitchens are an ideal space to introduce blue, The Langton Kitchen from Burbridge is perfect for adding that heritage feel to your home whilst remaining highly contemporary. Paired with pale grey or white wood work and walls, this combination creates a bright fresh kitchen for the whole family to enjoy. If you do not want to go for a completely blue fit there are plenty of alternatives. Tall larder cupboards are having a revival and can be the perfect opportunity to introduce colour against a pale grey or white fitted kitchen, we can help you find the perfect combination. If you are looking to introduce blue in a more subtle way consider your tiles, window coverings or even how you dress your space, coloured vases, or crockery can have a big impact.